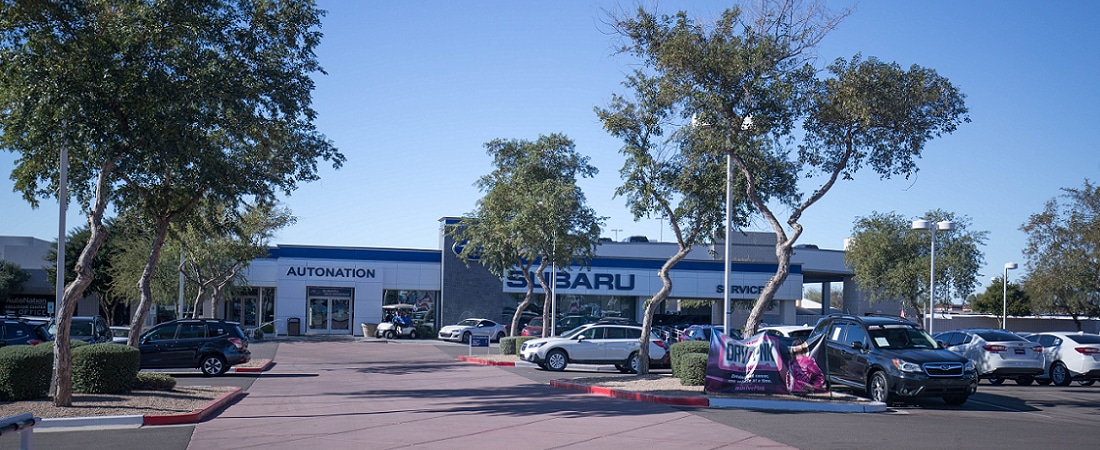 Glendale Subaru Dealer
We are fortunate to live in this beautiful desert community and serve folks from all over Maricopa County and Glendale. We love living here for the quality of life and enjoy every exciting moment. There is never a shortage of fun things to do and great places to shop. If you've got your eyes set on a new or used Subaru, take a trip down to our lot and check out our inventory. We can tell you, there's no better place nearby to purchase your next Subaru. When you do, you'll be glad you did because our dealership is central to everything. Give yourself permission to pack some fun into the day you spend searching for your next Subaru. We love
Westgate Entertainment District
for restaurants, shops, and even for making a Friday or Saturday night of it at a concert in Fountain Park.

New & Pre-Owned Subaru Models
When you are within a few miles of so much natural beauty, it's just begging to be explored. To do it right, you ought to have a proper vehicle for the job. We say, all Subaru models-new and used-are up to the task-but how about a Subaru Outback or Forester? These popular Subaru crossovers are extremely efficient commuter cars, and of course, can handle a variety of terrains. When you are ready to purchase your next new or pre-owned Subaru vehicle, shopping at AutoNation Subaru Scottsdale should be a pleasure. We have a team standing by ready to help educate you on your best financial options. We also have special incentives you may qualify for so be sure to inquire within. You can also do things here like sell your current car and find out how much it's worth quickly. Rest assured, we'll provide as much or as little guidance as you need to get you into the Subaru that works best for your lifestyle and budget. Picture yourself out at your next Arizona Cardinals game or at a concert with friends at
Gila River Arena
. You'll be able to show off your new set of wheels then!

Glendale Area Subaru Maintenance
What else can you do at AutoNation Subaru Scottsdale? You know we run a tight ship here and our service center reflects this. We offer service hours that are flexible and convenient for your hectic schedule. Our auto parts are high quality and Subaru-approved. We value your time and want you to be comfortable when you visit, which is why we take pride in the appearance and cleanliness of our facilities. If you're service is more than a few hours, let us help you find something light-hearted to do while you wait. One stimulting way to pass the time is antique shopping in the Glendale Historic District. Here you can stroll historic Old Towne and Catlin Court on block after block of tree-lined streets.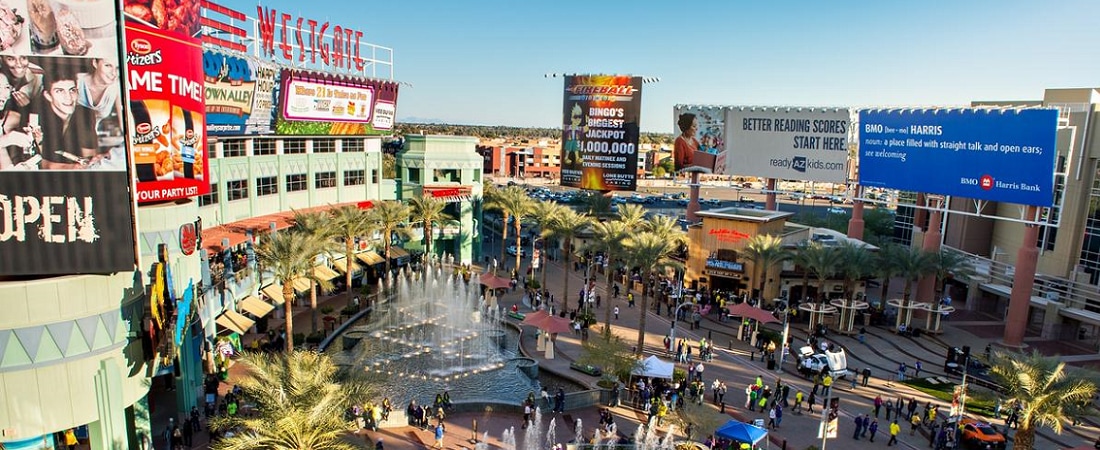 Visit AutoNation Subaru Scottsdale
AutoNation Subaru Scottsdale
6335 W. Sahara Ave.
Scottsdale, AZ 85260
(480) 420-3440
When is the best time for a visit? When you're on the fence and need to see the Subaru vehicles you've checked off. When you want to actually experience how the steering wheel feels in your hands, how the engine sounds when it accelerates, and how it grips the road when cornering. Test to see Subaru vehicles living up to your expectations. Come on in and meet the team, who is eager to help get you into your next Subaru. Did you know you can actually do a lot of the heavy lifting online, before you even set foot on our lot? Sure, you can reserve a Subaru to test drive. You can even begin the financial paperwork, which frees up your visit time for trying out and comparing Subaru vehicles, and gets you behind the wheel and off the lot to spend time doing what you love to do best in your new Subaru. Might we suggest Glendale Main Library on West Brown Street? It has a surrounding botanical garden known as Glendale Xeriscape Garden where you may see a peacock or two strutting their stuff as they roam the grounds.